Author: M. Lachi
Narrators: John Hawks
Length: 12 hours 59 minutes
Publisher: Love Ego
Released: Oct. 6, 2017
Genre: Dark Fantasy

Synopsis:
Samiyah, a young peasant on a quest to find love and honor, wins a chance to attend the royal ball. Beyond her wildest dreams, she finds herself dancing in the arms of Prince Chad, heir to the throne.
As there brews a violent struggle between the brutal ruling-class and the oppressed peasantry, Chad and Samiyah's growing, talk-of-the-town love spawns whispers of bloody uprisings and plots of swift usurpation.
Buy Links:


Author Bio:
Lachi is a novelist and composer hailing New York City. While her musical works landed her features on Oprah Radio, Huffpost and NPR, her 2015 debut novel "The Ivory Staff" found itself in The Examiner/AXS and Publisher's Weekly. Outside of writing and composing, M. Lachi can be found social-butterflying around New York with her partner-in-crime.
The Ivory Staff is currently available on the Adopt-An-Audiobook page for interested reviewers!
Giveaway:

The Ivory Staff Giveaway: $25 Paypal Cash

Schedule:
Nov. 26th:
Dab of Darkness Audiobook Reviews
Nov. 27th:
Nov. 28th:
Nov. 29th:
Nov. 30th:
Dec. 1st:
Dec. 2nd: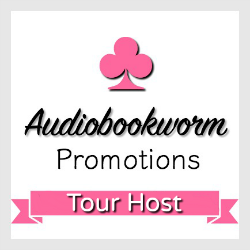 ➜Sign up as a host here
My name is Elena. Since I was a little child I loved science fiction and fantasy, and I can't resist a good novel. In 2015, while wait I started to listen to audiobooks and I discovered the pleasure in being able to read while doing my daily tasks, so there's always an audiobook playing on my phone. If you see me with my Bluetooth headphones on, please be gentle, I get easily startled.
I live with my boyfriend, which I met during my six-year stay in Belgium, four cockatiels, eight lovebirds, and a hamster in Madrid, Spain; and I like to spend my free time knitting and sewing while listening to audiobooks.