Anne of Green Gables
by
L.M. Montgomery
Narrator:
Colleen Winton
Series:
Anne of Green Gables #1
Published by
Post Hypnotic Press Inc.
on 05-30-14
Genres:
Classics
,
Kids
Length:
10 hrs and 7 mins
Format:
Audiobook
Source:
Audiobookworm
Goodreads
Overal Rating:

Author: L.M. Montgomery
Narrator: Colleen Winton
Length: 10 hours 7 minutes
Publisher: Post Hypnotic Press
Series: Anne of Green Gables, Book One
Genre: Classics

Synopsis:
Anne, a young orphan from the fictional community of Bolingbroke, Nova Scotia (based upon the real community of New London), is sent to Prince Edward Island after a childhood spent in strangers' homes and orphanages. Marilla and Matthew Cuthbert, siblings in their 50s and 60s, had decided to adopt a boy from the orphanage to help Matthew run their farm. They live at Green Gables, their Avonlea farmhouse on Prince Edward Island. Through a misunderstanding, the orphanage sends Anne Shirley. Anne is described as bright and quick, eager to please, talkative, and extremely imaginative. She has a pale face with freckles and usually braids her red hair. When asked her name, Anne tells Marilla to call her Cordelia, which Marilla refuses; Anne then insists that if she is to be called Anne, it must be spelled with an e, as that spelling is "so much more distinguished". Marilla at first says the girl must return to the orphanage, but after a few days she decides to let her stay. Marilla feels that she could be a good influence on the girl and had also overheard that another disagreeable woman in town might take Anne in instead.
Buy Links:
➜Use the code Anne_VT17 to get 35% off downloads and CDs from Post Hypnotic Press.
Author Bio:
Lucy Maud Montgomery OBE (November 30, 1874 – April 24, 1942) was a Canadian author best known Anne of Green Gables and the series of novels that book begins. The "Anne" of the books is Anne Shirley, an orphaned girl who comes to live with Matthew and Marilla Cuthbert on their farm, Green Gables. Published in 1908, the book was an immediate success in Canada, the United States and beyond. It has been adapted multiple times to screen, stage, radio, and TV.
Anne Shirley made Montgomery famous in her lifetime and gave her an international following. Anne of Green Gables was ranked number 41 in "The Big Read," a survey of the British public by BBC to determine the "nation's best-loved novel" (not children's novel!). And a survey conducted by School Library Journal (USA) in 2012 ranked Anne of Green Gables number nine among all-time children's novels.
Anne of Green Gables was followed by a series of sequels with Anne as the central character. Montgomery published 20 novels as well as 530 short stories, 500 poems, and 30 essays in her lifetime. Her work, diaries and letters have been read and studied by scholars and readers worldwide. Mostly set in Prince Edward Island and locations within Canada's smallest province, the books made PEI a literary landmark and popular tourist site. Montgomery was made an officer of the Order of the British Empire in 1935.
Narrator Bio: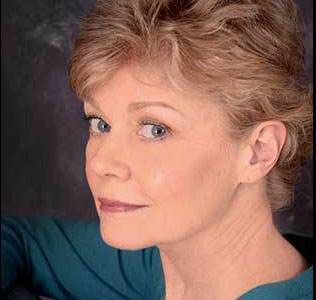 Colleen is a Vancouver actor, singer, dancer, director and choreographer…and now a narrator. Her career has taken her all over the country and includes the Stratford, Shaw and Charlottetown Festivals, the original Canadian companies of CATS and Show Boat, extensive film/TV credits, and numerous directing/choreographing credits. Her stage work has been honoured with numerous nominations and a Jessie and Ovation award and she received a cultural award given by her local Chamber of Commerce. She was especially pleased to have recorded the works of L.M. Montgomery for Post Hypnotic Press just before she embarked on a production of the musical Anne of Green Gables at Theatre Calgary in which she plays Marilla Cuthbert.
Audio Excerpt:
 Review:
I received this audiobook as part of my participation in a blog tour with Audiobookworm Promotions. The tour is being sponsored by Post Hypnotic Press. The gifting of this audiobook did not affect my opinion of it.
You know that I always like to go back to the classics now and then, and I especially love when I get to review one that I had not read but I should have. With so many books around it is difficult to chose and we sometimes let the must reads pass. This is why I am so glad that I finally made time to enjoy this classic. In this book we get to know Anne Shirley, an eleven year old orphan who is accidentally adopted by the two old Cuthbert siblings. They wanted a boy to help them with the farm and they got a little girl instead, but once they knew her, they could not let her go.
I have to confess that I was taken aback during first Anne's monolog. I was not sure if I could stand a character talking so much without interruption, but Anne won me over, like she did with the Cuthberts.
This book is a mix of humor, love, sacrifice, and loyalty. There is a little of everything for everybody. Checking its Audible page I am amazed at the fact that it was originally aimed at kids. It is an easy book to get into, and I am sure kids would enjoy it too, but I also did, and I am in my late thirties. I think it is one of those books with something for everybody, and different levels of reading. It is simple, beautiful, but also ageless. It was first published in 1908, and some of the topics may seem outdated, but the main themes in this book will always be valid, and it is why they make it so great.
I laughed out hard at Anne's mistakes and mishaps while she was growing up, cried out of happiness and sadness for her, and I had a warm fuzzy feeling for the ten hours that I listened to this book. I really loved Anne's story, her family, friends, and even acquaintances. The characters are very well described and depicted, feeling like real people to me; and Avonlea felt like a place that could be called home. I was able to see the story before my eye's mind as if I were watching a movie.
Part of why I loved this book so much was Colleen Winton's wonderful interpretations, especially regarding Anne. She could not have done a better job bringing this little girl to life. I have to thank Colleen that this was my first real contact with the book, since although the book is really good by itself, with Colleen's narration it has reached a greater level. I noticed some audio edits, but this was not enough to distract me from this lovely audiobook.
There are two sequels to this first novel, and I am impatient to start listening to them and see what it is in store for Anne Shirley. I have finished this audiobook two hours ago and I already miss her terribly.
Giveaway:
Anne of Green Gables Giveaway: Three Winners

Schedule:
Jul. 30th:
History From A Woman's Perspective
The Book Slayer
Spunky 'N Sassy
Jul. 31st:
CGB Blog Tours
A Book and A Latte
Canadian Book Addict
Tara's Book Addiction
Aug. 1st:
The Maiden's Court
Book Reviews By Jasmine
Lilly's Book World
Aug. 2nd:
2 Girls and A Book
Macarons and Paperbacks
Bound 4 Escape
WTF Are You Reading?
Aug. 3rd:
To Read Or Not To Read
Jorie Loves A Story
Notes From 'Round the Bend
Haddie's Haven
Hall Ways
Aug. 4th:
Lomeraniel
Joy of Bookworms
SMADA's Book Smack
Warriors For Joy
Aug. 5th:
Buried Under Books
Life As Freya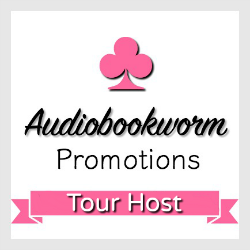 ➜Sign up as a host here
| | |
| --- | --- |
| Story (Plot) | |
| Narration | |
| Overall: | |
My name is Elena. Since I was a little child I loved science fiction and fantasy, and I can't resist a good novel. In 2015, while wait I started to listen to audiobooks and I discovered the pleasure in being able to read while doing my daily tasks, so there's always an audiobook playing on my phone. If you see me with my Bluetooth headphones on, please be gentle, I get easily startled.
I live with my boyfriend, which I met during my six-year stay in Belgium, four cockatiels, eight lovebirds, and a hamster in Madrid, Spain; and I like to spend my free time knitting and sewing while listening to audiobooks.