Anne of Avonlea
by
L.M. Montgomery
Narrator:
Colleen Winton
Series:
Anne of Green Gables #2
Published by
Post Hypnotic Press Inc.
Genres:
Classics
,
Kids
Format:
Audiobook
Source:
Audiobookworm
Goodreads
Overal Rating:

Author: L.M. Montgomery
Narrator: Colleen Winton
Length:
9 hours 5 minutes
Publisher: Post Hypnotic Press
Series: Anne of Green Gables, Book Two
Genre: Classics

Synopsis:
Following Anne of Green Gables (1908), this book covers the second chapter in the life of Anne Shirley. We learn of Anne's doings from the age of 16 to 18, during the two years that she teaches at Avonlea school. It includes many of the characters from Anne of Green Gables, as well as new ones: Mr. Harrison and his foul-mouthed parrot, Miss Lavendar Lewis, Paul Irving, and the twins Dora (sweet and well behaved) and Davy (mischievious and in constant trouble). Anne matures, slightly, but she gets into a number of her familiar pickles, as only Anne can: She accidentally sells her neighbor's cow (having mistaken it for her own), gets stuck in a broken duck house roof while peeping into a pantry window, and more.
Buy Links:
➜Use the code Anne_VT17 to get 35% off downloads and CDs from Post Hypnotic Press.
Author Bio:
Lucy Maud Montgomery OBE (November 30, 1874 – April 24, 1942) was a Canadian author best known Anne of Green Gables and the series of novels that book begins. The "Anne" of the books is Anne Shirley, an orphaned girl who comes to live with Matthew and Marilla Cuthbert on their farm, Green Gables. Published in 1908, the book was an immediate success in Canada, the United States and beyond. It has been adapted multiple times to screen, stage, radio, and TV.
Anne Shirley made Montgomery famous in her lifetime and gave her an international following. Anne of Green Gables was ranked number 41 in "The Big Read," a survey of the British public by BBC to determine the "nation's best-loved novel" (not children's novel!). And a survey conducted by School Library Journal (USA) in 2012 ranked Anne of Green Gables number nine among all-time children's novels.
Anne of Green Gables was followed by a series of sequels with Anne as the central character. Montgomery published 20 novels as well as 530 short stories, 500 poems, and 30 essays in her lifetime. Her work, diaries and letters have been read and studied by scholars and readers worldwide. Mostly set in Prince Edward Island and locations within Canada's smallest province, the books made PEI a literary landmark and popular tourist site. Montgomery was made an officer of the Order of the British Empire in 1935.
Narrator Bio: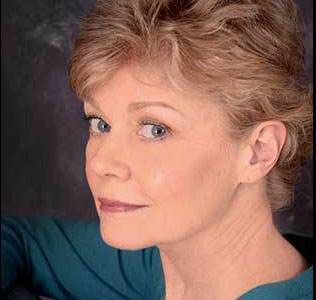 Colleen is a Vancouver actor, singer, dancer, director and choreographer…and now a narrator. Her career has taken her all over the country and includes the Stratford, Shaw and Charlottetown Festivals, the original Canadian companies of CATS and Show Boat, extensive film/TV credits, and numerous directing/choreographing credits. Her stage work has been honoured with numerous nominations and a Jessie and Ovation award and she received a cultural award given by her local Chamber of Commerce. She was especially pleased to have recorded the works of L.M. Montgomery for Post Hypnotic Press just before she embarked on a production of the musical Anne of Green Gables at Theatre Calgary in which she plays Marilla Cuthbert.
Audio Excerpt:
Review:
After enjoying Anne of Green Gables so much I was impatient to start listening this book. We meet a more mature Anne, which renounced to some of her dreams to take care of Marilla, which is suffering with eye problems. Anne is the schoolteacher of Avonlea, and she is trying to make a difference with her teaching and ways with kids.
Anne and Marilla welcome in their home a couple of six year old twin orphans, Davy and Dora, which will change things for them in drastic ways.
There are new characters in this story, which are clearly presented to the reader. We also get reacquainted with the old ones, which have evolved from the previous book. The greatest thing about these books are how well characters are depicted and how vivid they are. If a writer can make me care about their characters, they have won me forever.
Although I really liked this book, it did not leave me with the same aftertaste as the first book in the series. While I laughed with Davy's occurrences, I missed some of the heart Anne used to put into things when she was younger. This book also felt a bit disjointed, since there are two main stories here: the one about Anne's evolution, and how the two kids get along at their new home. I felt that they were not seamlessly integrated, and towards the end of the book I missed a bit about how the two twins were doing. This is the only reason why I gave the book four stars instead of the five I gave the previous one.
Collen Winton's narration was as rich as in the previous book, giving different voices to the characters, and delivering wonderful interpretations. The only thing I would like to mention is that I had a bit of trouble a couple of times in distinguishing Marilla from Davy, and some audio edits were noticeable. For the rest it was a very pleasurable narration that has increased the value of this book.
I am really enjoying this books, and as a classic I absolutely recommend them to everybody, especially with this great narration.
I received this audiobook as part of my participation in a blog tour with Audiobookworm Promotions. The tour is being sponsored by Post Hypnotic Press. The gifting of this audiobook did not affect my opinion of it.
Giveaway:
Anne of Green Gables Giveaway: Three Winners

Schedule:
Aug. 6th:
History From A Woman's Perspective
Spunky 'N Sassy

Aug. 7th:
The Book Slayer
A Book and A Latte
Tara's Book Addiction

Aug. 8th:
CGB Blog Tours
2 Girls and A Book
Lilly's Book World

Aug. 9th:
The Maiden's Court
Macarons and Paperbacks
Canadian Book Addict

Aug. 10th:
Jorie Loves A Story
Notes From 'Round the Bend
Dab of Darkness
Haddie's Haven

Aug. 11th:
To Read Or Not To Read
Joy of Bookworms
Hall Ways
Bound 4 Escape

Aug. 12th:
Lomeraniel
Forever Literary
Life As Freya
WTF Are You Reading?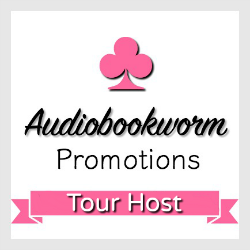 ➜Sign up as a host here
| | |
| --- | --- |
| Story (Plot) | |
| Narration | |
| Overall: | |
My name is Elena. Since I was a little child I loved science fiction and fantasy, and I can't resist a good novel. In 2015, while wait I started to listen to audiobooks and I discovered the pleasure in being able to read while doing my daily tasks, so there's always an audiobook playing on my phone. If you see me with my Bluetooth headphones on, please be gentle, I get easily startled.
I live with my boyfriend, which I met during my six-year stay in Belgium, four cockatiels, eight lovebirds, and a hamster in Madrid, Spain; and I like to spend my free time knitting and sewing while listening to audiobooks.