Anne of the Island
by
L.M. Montgomery
Narrator:
Colleen Winton
Series:
Anne of Green Gables #3
Published by
Post Hypnotic Press Inc.
Genres:
Classics
Format:
Audiobook
Source:
Audiobookworm
Goodreads
Overal Rating:

Author: L.M. Montgomery
Narrator: Colleen Winton
Length: 8 hours 20 minutes
Publisher: Post Hypnotic Press
Series: Anne of Green Gables, Book Three
Genre: Classics

Synopsis:
Anne of the Island was published in 1915, seven years after the best-selling Anne of Green Gables, partly because of the continuing clamor for more Anne from her fans – a fan base that continues to grow today!
In this continuation of the story of Anne Shirley, Anne leaves Green Gables and her work as a teacher in Avonlea to pursue her original dream (which she gave up in Anne of Green Gables) of taking further education at Redmond College in Nova Scotia. Gilbert Blythe and Charlie Sloane enroll as well, as does Anne's friend from Queen's Academy, Priscilla Grant. During her first week of school, Anne befriends Philippa Gordon, a beautiful girl whose frivolous ways charm her. Philippa (Phil for short) also happens to be from Anne's birthplace of Bolingbroke, Nova Scotia. Anne, always the good scholar, studies hard, but she also has many life lessons. This book sees Anne leave behind girlhood to blossom into a mature young woman.
Buy Links:
➜Use the code Anne_VT17 to get 35% off downloads and CDs from Post Hypnotic Press.
Author Bio:
Lucy Maud Montgomery OBE (November 30, 1874 – April 24, 1942) was a Canadian author best known Anne of Green Gables and the series of novels that book begins. The "Anne" of the books is Anne Shirley, an orphaned girl who comes to live with Matthew and Marilla Cuthbert on their farm, Green Gables. Published in 1908, the book was an immediate success in Canada, the United States and beyond. It has been adapted multiple times to screen, stage, radio, and TV.
Anne Shirley made Montgomery famous in her lifetime and gave her an international following. Anne of Green Gables was ranked number 41 in "The Big Read," a survey of the British public by BBC to determine the "nation's best-loved novel" (not children's novel!). And a survey conducted by School Library Journal (USA) in 2012 ranked Anne of Green Gables number nine among all-time children's novels.
Anne of Green Gables was followed by a series of sequels with Anne as the central character. Montgomery published 20 novels as well as 530 short stories, 500 poems, and 30 essays in her lifetime. Her work, diaries and letters have been read and studied by scholars and readers worldwide. Mostly set in Prince Edward Island and locations within Canada's smallest province, the books made PEI a literary landmark and popular tourist site. Montgomery was made an officer of the Order of the British Empire in 1935.
Narrator Bio: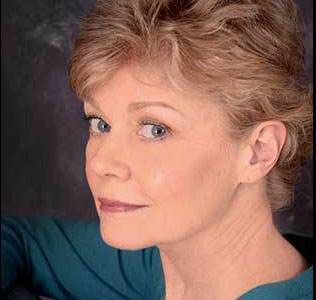 Colleen is a Vancouver actor, singer, dancer, director and choreographer…and now a narrator. Her career has taken her all over the country and includes the Stratford, Shaw and Charlottetown Festivals, the original Canadian companies of CATS and Show Boat, extensive film/TV credits, and numerous directing/choreographing credits. Her stage work has been honoured with numerous nominations and a Jessie and Ovation award and she received a cultural award given by her local Chamber of Commerce. She was especially pleased to have recorded the works of L.M. Montgomery for Post Hypnotic Press just before she embarked on a production of the musical Anne of Green Gables at Theatre Calgary in which she plays Marilla Cuthbert.
Audio Excerpt:
Review:
This is the third book in the series. We meet a more mature Anne, who has finally the possibility of going to college and make one her dreams come true. This is the time spent with good friends, but also the time to find true love.
If book two disappointed me a bit with respect to the first book, this one gave me back the illusions of 'Anne of Green Gables'. The story is more focused on her and how her feelings evolve. She discovers a different life far from Avonlea and all the things that she considered familiar until then. But she sees that different does not mean worse, and that life changes, and one has to go with these changes as best as they can.
She makes a new friend, Philippa, who seems rather superficial and vane at first, but who will also evolve quite a lot in the course of this story.
And there is also love in this book. We have been watching Anne and Gilbert from the first book, wondering whether they would end up together or not. This finds a conclusion in this book, but be aware that there will be pain and there will be tears.
I am happy because I was able to reconnect with twenty year old Anne. One of the best parts of this series is how well developed the characters are, how they speak, how they breath. I care a lot for them, and I have to say that I almost cried with Anne this time again.
Colleen Winton did a very good job bringing the characters to life and making an effort in making them distinguishable. I had troubles at first though, differentiating Anne from Philippa. In some places the audio edits are noticeable, but the interpretations were so good and the story in general so absorbent, that it did not deter me from really enjoying the book.
I am really glad that I was able to review these books, and they have become my favorites among the classics. I do hope Post Hipnotic Press will also record the Anne's remaining books and count with Colleen Winton again to bring Anne and his friends to life.
I received this audiobook as part of my participation in a blog tour with Audiobookworm Promotions. The tour is being sponsored by Post Hypnotic Press. The gifting of this audiobook did not affect my opinion of it.
Giveaway:
Anne of Green Gables Giveaway: Three Winners

Schedule:
Aug. 13th:
History From A Woman's Perspective
Spunky 'N Sassy

Aug. 14th:
A Lovelorn Virgo
2 Girls and A Book
Tara's Book Addiction
Aug. 15th:
Dab of Darkness
Joy of Bookworms
Canadian Book Addict
Aug. 16th:
CGB Blog Tours
A Book and A Latte
Macarons and Paperbacks
Lilly's Book World

Aug. 17th:
To Read Or Not To Read
Jorie Loves A Story
Reading for the Stars and Moon
Notes From 'Round the Bend
Haddie's Haven
Aug. 18th:
The Maiden's Court
The Book Slayer
Jorie Loves A Story
Hall Ways

Aug. 19th:
Christian Chick's Thoughts
Lomeraniel
Life As Freya
Bound 4 Escape
WTF Are You Reading?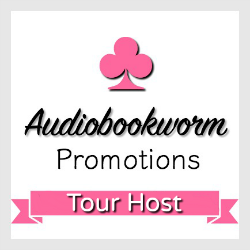 ➜Sign up as a host here
| | |
| --- | --- |
| Story (Plot) | |
| Narration | |
| Overall: | |
My name is Elena. Since I was a little child I loved science fiction and fantasy, and I can't resist a good novel. In 2015, while wait I started to listen to audiobooks and I discovered the pleasure in being able to read while doing my daily tasks, so there's always an audiobook playing on my phone. If you see me with my Bluetooth headphones on, please be gentle, I get easily startled.
I live with my boyfriend, which I met during my six-year stay in Belgium, four cockatiels, eight lovebirds, and a hamster in Madrid, Spain; and I like to spend my free time knitting and sewing while listening to audiobooks.