Author: Dan Petrosini
Narrator: Joseph Kidawski
Length: 8 hours 31 minutes
Publisher: Dan Petrosini
Released: Jan. 25, 2018
Genre: Science Fiction

Synopsis:
In the face of a death-defying power, what's the "new normal"?

Like all reporters, Jack longs for a breaking story but is stuck writing obituaries for a small-town rag. As his frustration mounts, it hits him that no one has died in over three days. Jack's odd observation becomes something far stranger when he connects a meteorite to the bizarre phenomenon.

Seizing the opportunity, Jack breaks the story and after a struggle to control the meteorite's power is resolved, a swelling population begins to create havoc. With the survival of the human race hanging in the balance, politicians enact increasingly horrific measures and desperate citizens take matters into their own hands.

Jack's in a position to not just report the news, but change it, and his decisions and observations creates an epic thriller that pits the potential of human immortality against a force designed to change – or obliterate – humanity itself.

Only one man might stand in its way … the man buried in the obits department.

The Final Enemy is a story of social disintegration as well as a saga of survival. Secret plans, starvation, suicide, and a series of events that spiral the human race into a desperate survival mode evolve from a seemingly singular event and leads to a fast-paced action story that delights with its penchant for the unexpected.

In the Matthew Mather and A.G. Riddle tradition, The Final Enemy is a gripping blend of thriller and science fiction that will prove hard to put down.
Buy Links:


Author Bio:
Dan has his own view of the world and culture or lack thereof. He is passionate in his belief that people can realize their dreams if they focus and take action. He actively encourages people to break out and live a the life they want.
Married with two daughters and a needy Maltese, Dan splits his time between South West Florida and New York City, where he was born. Dan teaches at local colleges, writes novels and plays the tenor saxophone in a couple of jazz bands. He also drinks way too much wine.
Dan has an active blog at http://danpetrosini.com and has written seven novels.
Narrator Bio:
Joseph Kidawski is a Boston born actor, musician and artist based in Los Angeles California. He is a lover of audiobooks and it is his distinct pleasure to be a part of the worldwide community of narrators. Find out more about Joseph at www.kidawski.com
Schedule:
Feb. 27th:
Feb. 28th:
Dab of Darkness Audiobook Reviews
Mar. 1st:
Mar. 2nd:
Mar. 3rd:
Mar. 4th:
Mar. 5th: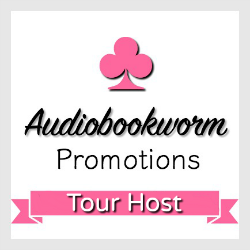 ➜Sign up as a host here
My name is Elena. Since I was a little child I loved science fiction and fantasy, and I can't resist a good novel. In 2015, while wait I started to listen to audiobooks and I discovered the pleasure in being able to read while doing my daily tasks, so there's always an audiobook playing on my phone. If you see me with my Bluetooth headphones on, please be gentle, I get easily startled.
I live with my boyfriend, which I met during my six-year stay in Belgium, four cockatiels, eight lovebirds, and a hamster in Madrid, Spain; and I like to spend my free time knitting and sewing while listening to audiobooks.