Ray Vs the Meaning of Life
by
Michael F. Stewart
Narrator:
Kevin Clay
Published by
Self-published
on 08-17-18
Genres:
Humor
,
Young Adult
Length:
7 hrs and 47 mins
Format:
Audiobook
Source:
Audiobookworm
Buy on Amazon/Audible
Goodreads
Overal Rating:
Grandma's Last Will and Testament names Ray to inherit the trailer park. It's a million-dollar estate with one hitch: to prove he's not as aimless as he seems, Ray must discover the meaning of life by the end of the month. (She left the answer in an envelope.) If he fails, the camp goes to his estranged family.

How does anyone find the meaning of life while running a park full of misfit miners, would-be truck racers, and one demanding little girl? There's a bear too. A grizzly. Maybe that'll help?
The blurb of this book sounded felt so different from the mainstream for YA that I immediately became curious. Ray is part of a very dysfunctional and atypical family. They own and live in a caravan park, and his grandmother leaves him the park if he finds the meaning of life within a month.
The story is told in the first person by Ray, and the writing style is indeed the one of a teenager. It's quirky at times and reflexive at others. At the beginning of the story, I felt really annoyed about Ray's family and the way they treated him. I thought it was so sad how some people can behave during hard moments, almost mistreating their loved ones. It was good that the story picked my interest rather quickly because I was feeling so bad about Ray that I was not sure I wanted to read this book.
In the search for the meaning of life, Ray will count with the help of a famous guru, and in the middle of his grieving, he will learn that the best way of finding the meaning of life is not focusing on it. The characters in this book evolve great lengths thought the story, especially Ray. I found it easy to relate to him, and I laughed and cried in equal parts.
This book is also a journey of self-discovery, and a great book not only for young adults. Sometimes we're obsessed with great tasks, just forgetting what we have in front of us. This is what I learned from this book, a good piece of advice at any age:
Imagine your better self.
Visualize your goals and achieve them.
Think you'd be dead tomorrow. What will you do today?
Create good habits.
Find what you truly love and focus your energy towards that.
Keep your promises.
Be kind.
I just feel like writing this in big letters and put it on my wall where I can see it every day.
Kevin Clay's narration was really enjoyable. He not only impersonated Ray but also gave different styles and voices to the other characters. His narration is what kept me going at the beginning of the book when I was not sure whether I was going to like it or not. It was simply perfect.
I think this is a great book, which I would recommend to all teens, but I think it will also be enjoyed by people of any age group since it deals with universal truths. I'd love to see this on the big screen.
I received this audiobook as part of my participation in a blog tour with Audiobookworm Promotions. The tour is being sponsored by Michael F. Stewart. The gifting of this audiobook did not affect my opinion of it.
Author Bio:

Michael F. Stewart embraces all forms of storytelling. In 2009, he created Bully For You for Scholastic, a fully functioning social media platform with an embedded interactive story. He's written graphic novels for Rubicon Publishing's Boldprint series, illustrated early readers and novellas for Pearson (coming in 2019!), non fiction texts on Corruption and Children's Rights; he even tried to convince the world that we needed a location-based storytelling app with augmented reality (NARR8R)—we still do!

He's written adult horror, sci-fi, urban fantasy, and adventure. He's even written books you'll never find.

But nothing is ever wasted. His most recent book, Counting Wolves, a contemporary YA, was named to Kirkus Reviews "Best Books of 2017" list. The Boy Who Swallows Flies (2018) won Killer Nashville's Claymore Award, and the Assured Destruction Series won The Creation of Stories: Best YA Award at the Toronto International Book Fair. In 2016, Michael was selected to join the CFC/Entertainment One TV Adaptation Lab. Stay tuned for more soon.

Herder of four daughters, Michael lives to write in Ottawa where he was the Ottawa Public Library's Writer in Residence and runs free writing workshops.
Narrator Bio:
I love telling a good story! I enjoy using different voices to really bring the characters to life. It's a lot trickier than I originally thought it would be. That's why besides spending thousands of hours recording books to improve I've also taken training with some of the best narrators in the business such as Patrick Fraley and Scott Brick. I take telling your story seriously (with a serious dose of fun, of course) and try to do whatever is necessary to make sure people want to hear the story you have to tell. So, let's tell it together!
Giveaway:
Prize: Free Audiobook of Ray Vs the Meaning of Life
Ray Vs the Meaning of Life Giveaway: Free Audiobook of Ray Vs the Meaning of Life

Schedule:
Sep. 30th:
Oct. 1st:
Oct. 2nd:
Oct. 3rd:
Oct. 4th:
Oct. 5th:
Oct. 6th: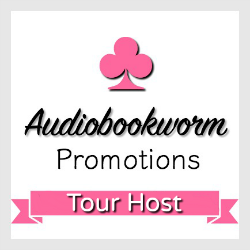 ➜Sign up as a host here
| | |
| --- | --- |
| Story (Plot) | |
| Narration | |
| Overall: | |
My name is Elena. Since I was a little child I loved science fiction and fantasy, and I can't resist a good novel. In 2015, while wait I started to listen to audiobooks and I discovered the pleasure in being able to read while doing my daily tasks, so there's always an audiobook playing on my phone. If you see me with my Bluetooth headphones on, please be gentle, I get easily startled.
I live with my boyfriend, which I met during my six-year stay in Belgium, four cockatiels, eight lovebirds, and a hamster in Madrid, Spain; and I like to spend my free time knitting and sewing while listening to audiobooks.