The Supernatural Pet Sitter
by
Diane Moat
Narrator:
Barbara Goldie
Series:
The Magic Thief #1
Published by
Diane Moat
on 08-03-17
Genres:
Fantasy
,
Kids
Length:
4 hrs and 3 mins
Format:
Audiobook
Source:
Audiobookworm
Goodreads
Overal Rating:

Author: Diane Moat
Narrator: Barbara Goldie
Series: The Magic Thief, Book One
Length: 4 hours 3 minutes
Publisher: Diane Moat
Released: Aug. 3, 2017
Genre: Middle-Grade Fantasy

Synopsis:
Every animal can talk to you. You just have to know how to listen.

Pepper Neely is better at this than most, especially because she is in charge of pet sitting all the familiars in her neighborhood. A familiar is a pet magically linked to a witch or warlock. As a gnome, Pepper is no stranger to spells and sorcery. She also knows that, despite their special name, familiars aren't all that different from regular animals. They get anxious when separated from their people, so Pepper uses her special gnome powers to calm them down. She watches Cranky the high-strung ferret, Frank the laid-back parrot, King Arthur the elderly tortoise, and many others.

Then, something terrible begins happening to the familiars. Someone is stealing their magic! It not only prevents Pepper from communicating with them but breaks their magical connection with their people. When King Arthur's magic is stolen, his owner's powers stop working too. Pepper can sense that the tortoise is very scared.

In order to protect the animal's magic, Pepper decides to track down the culprit. With the help of her best friend, Luna, and her brother, Jax, Pepper fights to protect all of the special pets.
Buy Links:


Author Bio:
Diane Moat lives in Tennessee and works as a nurse and legal professional. When not at work, she fosters Chihuahuas. Her six rescues inspired her to write The Supernatural Pet Sitter children's series, which features a gnome who can communicate with animals.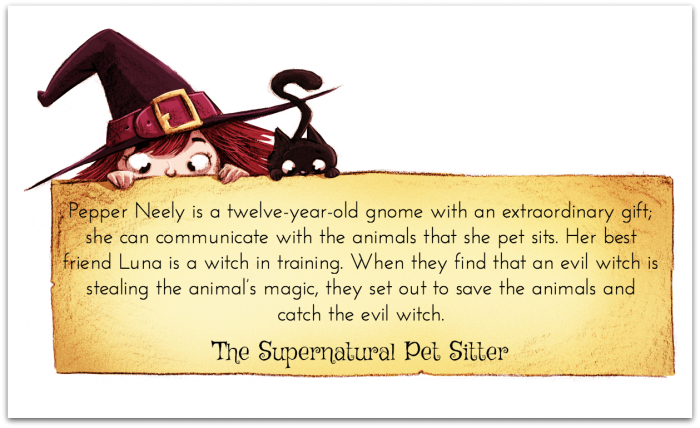 Audio Excerpt:
Review:
Pepper Neely is a thirteen-year old gnome who, in order to make some extra money, spends part of her free time pet sitting familiars. She is also a special gnome since, despite the fact that gnomes and witches do not usually mix, her best friend is a young witch. One day several familiars start losing their magic, and only Pepper, who has a strong connection to them, will be able to help, but also putting herself in great danger.
This book is intended for young readers, even though I still enjoyed it very much despite being in my late thirties. The characters are solidly built and it is very easy to connect to them and understand their motivations.
The writing style is simple and easy to understand, while keeping the narrative interesting. I was intrigued about who could be stealing the magic from familiars, and I am sure your readers will love this.
The book promotes values such us responsibility, love, cooperation, and acceptance, even when two individuals are very different. It also shows that animals are very sensitive beings, capable of love, and that they should be treated with respect.
Barbara Goldie delivered a wonderful character interpretation, especially of Pepper. All characters had different and distinctive voices. Her narration is clear and the audio production is spotless. I found it a bit monotone during the narration parts, but her character interpretation made up for it.
I really liked this book, and I like the fact that it can be enjoyed by young and not so young. A great book for the whole family.
I received this audiobook as part of my participation in a blog tour with Audiobookworm Promotions. The tour is being sponsored by Diane Moat. The gifting of this audiobook did not affect my opinion of it.
Giveaway:
The Supernatural Pet Sitter Giveaway: $25 Visa Card

Schedule:
Sep. 3rd:
Sep. 4th:
Sep. 5th:
Sep. 6th:
Sep. 7th:
Sep. 8th:
Sep. 9th: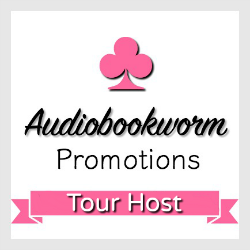 | | |
| --- | --- |
| Story (Plot) | |
| Narration | |
| Overall: | |
My name is Elena. Since I was a little child I loved science fiction and fantasy, and I can't resist a good novel. In 2015, while wait I started to listen to audiobooks and I discovered the pleasure in being able to read while doing my daily tasks, so there's always an audiobook playing on my phone. If you see me with my Bluetooth headphones on, please be gentle, I get easily startled.
I live with my boyfriend, which I met during my six-year stay in Belgium, four cockatiels, eight lovebirds, and a hamster in Madrid, Spain; and I like to spend my free time knitting and sewing while listening to audiobooks.