Colorless (Colorless, #1)
by
Rita Stradling
Narrator:
Lauri Jo Daniels
Series:
Colorless #1
Published by
Rita Stradling, Lauri Jo Daniels
on October 2nd 2017
Genres:
Fantasy
Length:
9 hrs and 22 mins
Format:
Audiobook
Source:
Audiobookworm
Buy on Amazon/Audible
Goodreads
Overal Rating:
In Domengrad, there are rules all must live by: Fear the Gods. Worship the Magicians. Forsake the Iconoclasts.

To Annabelle Klein, the rules laid down by the Magicians are the mere ramblings of stuffy old men. As far as she's concerned, the historic Iconoclasts, heretics who nearly destroyed the Magicians so long ago, are nothing but myth. She has much more important matters to worry about.

Heiress to a manor mortgaged down to its candlesticks and betrothed to her loathsome cousin, sixteen-year-old Annabelle doubts the gods could forsake her more.

Then Annabelle is informed of her parents' sudden and simultaneous deaths, and all of the pigment drips out of her skin and hair, leaving her colourless. Within moments, Annabelle is invisible and forgotten by all who know her.

Living like a wraith in her own home, Annabelle discovers that to regain her color she must solve the mystery behind her parents' murders and her strange transformation.

Meanwhile, hundreds of the Magicians' monks, with their all-black eyes and conjoined minds, have usurped control of Annabelle's family manor. An Iconoclast is rumored to be about—a person who they claim goes unseen, unheard, and lost to memory, yet is the greatest threat to all of Domengrad. For the first time in a hundred years, the monks plan to unleash the dire wolves of old.

Their only target: Annabelle.
Set in a fantasy Victorian world, Annabelle Klein is the sole heiress to a manor. One morning her parents appear dead, and all color is drained from Annabelle, and she is forgotten to the world. Just some people are able to see her and remember. She will need to find out whether her colorless appearance is related to her parents' death, and who caused these events to happen.
The premises of this story were amazing and original. I was quickly captivated by the mystery and the strangeness of the situation. Annabelle not only became invisible, but also forgotten, and everything she touched ran the same fate. The first half of the book is very good, and if it had continued it could have been a four or five star book. The story became a bit confusing at some point and some in the scenes I was not even sure what was happening. This and the fact that many things were not explained took a toll on the second half of the book. Why some people could see and remember Annabelle was not fully explained, as the wolves towards the end of the book.
The characters were interesting but one-dimensional. Annabelle and Dylan were the most developed, and this made me care for them, but the rest were just simple sketches. I really enjoyed the book but my feeling is that it had much more potential than what it resulted in the end.
Lauri Jo Daniels' narrations was really good. This is not an easy book, with changing POV's, and more than just the typical two. Some voices were a bit overdone, but this is a risk when having so many characters. At least they were all recognizable, and I think Daniels did an amazing job with such difficult material. The book wouldn't have been the same with a less experienced narrator, and this was key at keeping my attention, especially towards the end of the book.
I received this audiobook as part of my participation in a blog tour with Audiobookworm Promotions. The tour is being sponsored by Rita Stradling. The gifting of this audiobook did not affect my opinion of it.
Author Bio:
Rita Stradling is the author of Ensnared, Making Bad Choices, The Deception Dance series, the Dakota Kekoa series and The Fourteen Day Soul Detox Novella Serial. She has a BA in Art History and a particular love for modern and medieval art.

Rita lives with her husband and son in Northern California.

She has an insatiable novel addiction and mostly reads young adult and adult: romance, paranormal, urban fantasy and high fantasy.
Narrator Bio:
Lauri Jo Daniels has had her nose in a book since before she started kindergarten and has been reading stories out loud to anyone who would listen ever since. Her mom has always said that from the moment she was born she has never shut her mouth, so it just makes sense that she would make a living with her voice.

It was this love of reading that inspired her to major in English Lit and later to become a Young Adult Librarian
and it was this career that introduced her to the wonder of audiobooks. She began dreaming of narrating them one day herself. Today that dream has become reality.

​Lauri Jo has a very versatile sound and a knack for character voices, both skills that truly bring a story to life. Those skills and her passion for storytelling have made her dream a reality.

When she's not busy trying to organize the chaos of 2 teenagers and 6 animals at home, Lauri is producing material from The Huffington Post, Slate, and Playboy for SpokenLayer's news podcast, SpokenEdition, voicing Alexa flash briefings for Biden's Briefing, and narrating news and short stories for Medium Members while working on her next audiobook masterpiece.
Giveaway: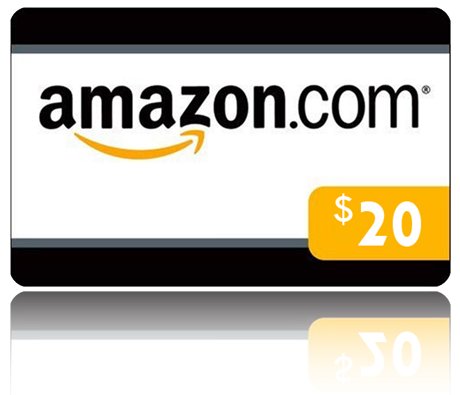 Colorless Giveaway: $20 Amazon Gift Card or Colorless Swag

Schedule:
Nov. 30th:
Dab of Darkness Audiobook Reviews
Dec. 1st:
Dec. 2nd:
Dec. 3rd:
Dec. 4th:
Dec. 5th:
Dec. 6th: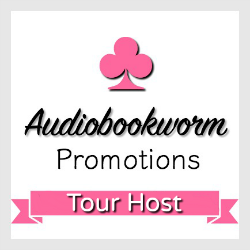 ➜Sign up as a host here
| | |
| --- | --- |
| Story (Plot) | |
| Narration | |
| Overall: | |
My name is Elena. Since I was a little child I loved science fiction and fantasy, and I can't resist a good novel. In 2015, while wait I started to listen to audiobooks and I discovered the pleasure in being able to read while doing my daily tasks, so there's always an audiobook playing on my phone. If you see me with my Bluetooth headphones on, please be gentle, I get easily startled.
I live with my boyfriend, which I met during my six-year stay in Belgium, four cockatiels, eight lovebirds, and a hamster in Madrid, Spain; and I like to spend my free time knitting and sewing while listening to audiobooks.