Title: Hooked On You
Author: Patrice Wilton
Narrator: Cynthia Vail
Length: 7h 53m
Publisher: Patrice Wilton
Series: Paradise Cove, Book 1
Genre: Contemporary Romance

Synopsis:
A new series by Patrice Wilton, NEW YORK TIMES and USTA TODAY best selling author. This new heart-warming contemporary romance takes place in the Florida Keys and promises romance/passion, family values, and plenty of adventure.
Cardiac surgeon Sean Flannigan lost his daughter to a rare form of leukemia; he can mend broken hearts, but his is beyond repair. Kayla Holmes, along with her sisters, inherited guest cottages in the Keys after their stepfather died. Their high spirits and positive energy are a beacon of light that directs Sean's sailboat into Paradise Cove. Can Kayla's compassion find a crack in Sean's armor? Sometimes love isn't enough to heal a wounded heart.
Buy Links:
Audio Excerpt:
Author Bio: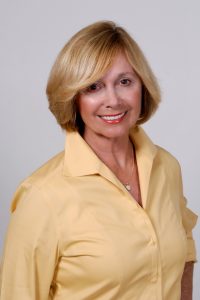 Patrice Wilton knew from the age of twelve that she wanted to write books that would take the reader to faraway places. She was born in Vancouver, Canada, and had a great need to see the world that she had read about.
Patrice became a flight attendant for seventeen years and traveled the world. At the age of forty she sat down to write her first book—in longhand! Her interests include tennis, golf, and writing stories for women of all ages.
She is a mother of two, has four lovely grand-daughters and one grandson, and a wonderful man at her side. They live in West Palm Beach, Florida, where he teaches her golf, and she teaches him patience.
She has twenty-five books published on Amazon, and is a NY Times and USA Today best selling author.
Narrator Bio:
Cynthia Vail is a fulltime professional voice actor with more than a dozen years of experience and national clients such as McDonalds and Starwood.


Giveaway:
Paradise Series Giveaway: Amazon Echo Dot

Schedule:
Jul. 28th: To Read Or Not To Read
Lomeraniel
Jul. 29th: Spunky 'N Sassy
Ali the Dragon Slayer
Jul. 30th: CGB Blog Tours
A Page To Turn
Jul. 31st: The Book Junkie Reads
The Bookworm Lodge
Lilly's Book World
Aug. 1st: A Book and A Latte
From the TBR Pile
Aug. 2nd: Between the Coverz
Aug. 3rd: The Book Addict's Reviews
Guilty Indulgence Book Club
Ginger Mom Reads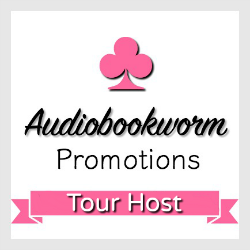 ➜Sign up as a host here
My name is Elena. Since I was a little child I loved science fiction and fantasy, and I can't resist a good novel. In 2015, while wait I started to listen to audiobooks and I discovered the pleasure in being able to read while doing my daily tasks, so there's always an audiobook playing on my phone. If you see me with my Bluetooth headphones on, please be gentle, I get easily startled.
I live with my boyfriend, which I met during my six-year stay in Belgium, four cockatiels, eight lovebirds, and a hamster in Madrid, Spain; and I like to spend my free time knitting and sewing while listening to audiobooks.