Mourning Dove
by
Claire Fullerton
Narrator:
Claire Fullerton
Published by
Lighthouse Publishing of the Carolinas
on 06-25-18
Genres:
Contemporary Fiction
,
Fiction
,
Literary
Length:
9 hrs and 13 mins
Format:
Audiobook
Source:
Audiobookworm
Buy on Amazon/Audible
Goodreads
Overal Rating:
"An accurate and heart-wrenching picture of the sensibilities of the American South." (Kirkus Book Reviews)

The heart has a home when it has an ally. If Millie Crossan doesn't know anything else, she knows this one truth simply because her brother Finley grew up beside her. Charismatic Finley, 18 months her senior, becomes Millie's guide when their mother Posey leaves their father and moves her children from Minnesota to Memphis shortly after Millie's 10th birthday.

Memphis is a world foreign to Millie and Finley. This is the 1970s Memphis, the genteel world of their mother's upbringing and vastly different from anything they've ever known. Here they are the outsiders. Here, they only have each other. And here, as the years fold over themselves, they mature in a manicured Southern culture where they learn firsthand that much of what glitters isn't gold.

Nuance, tradition, and Southern eccentrics flavor Millie and Finley's world, as they find their way to belonging. But what hidden variables take their shared history to leave both brother and sister at such disparate ends?
This is the story of two siblings, about their relationship throughout the years, from their childhood until a tragedy happens in the family. The reader is aware of this 'tragedy', and all events in the book lead inexorably to this end. The story is narrated in the first person by Millie, the youngest of the two siblings, but the main character is Finley, her brother. Millie is just a spectator in the whole story, where Finley is larger than life, and Millie is attracted to him like a moth to a flame. But Finley is intense like this flame, and due to a difficult childhood, several dramas, and a complex personality, Finley changes in a way that nobody could have predicted.
This is a very beautifully written book, with a rich language, complex sentences, and very vivid descriptions, not only of about what Millie sees but also about what she feels. The characters are very well depicted, and I was even able to see them with my mind's eye. They were all quite picturesque and unique. Contrary to what one could expect, Millie's character feels quite 'empty' and flat. She is a simple observer of the family dramas, and it seems all events in her life just happen because she was there, not because she had any intent at any time. This could bother some people, but I'm sure it was done on purpose by Fullerton. We have, one one hand, a very intense character, and on the other, a narrator and observer, but without a real life of her own.
The book is a success of events happening to the family, and especially Finley, who evolves and changes throughout the book. There are also things happening to Millie, but they seem to take, not a second, but even a third plane on the story, and it feels kind of sad how very serious episodes are narrated in the first person but just skimming the surface.
Even though I thoroughly enjoyed this book, I agree it's not for everyone. Some people would think that why all the long story, just to arrive at something that was hinted at the beginning of the book. There is no action or fireworks because this is a clear example where the journey is more important than the destination.
Claire Fullerton decided to narrate the book herself, and for somebody who doesn't make a living out of narrating books, she did a very decent job. I rejoiced on her Southern droll and character's interpretations and the way she had to enunciate the elaborate sentences in the book. It really felt like a trip down memory lane that other narrators would not have mastered in the same way. But there were a couple of setbacks too. From time to time there were some background noises that were a bit distracting, and the continuous mouth noises and breathing almost made me desist when I first started the book. I plowed through and I'm glad I did because it was a really good book that will be with me for a long time.
I received this audiobook as part of my participation in a blog tour with Audiobookworm Promotions. The tour is being sponsored by Claire Fullerton. The gifting of this audiobook did not affect my opinion of it.
Author Bio:
Claire Fullerton grew up in Memphis, TN and now lives in Malibu, CA. She is the author of contemporary fiction, "Dancing to an Irish Reel," set in Connemara, Ireland, where she once lived. Dancing to an Irish Reel is a finalist in the 2016 Kindle Book Review Awards, and a 2016 Readers' Favorite. Claire is the author of "A Portal in Time," a paranormal mystery that unfolds in two time periods, set on California's hauntingly beautiful Monterey Peninsula, in a village called Carmel-by-the-Sea. Both of Claire's novels are published by Vinspire Publishing. Her third novel, Mourning Dove, is a Southern family saga, published in June, 2018 by Firefly Southern Fiction. She is one of four contributors to the book, Southern Seasons, with her novella, Through an Autumn Window, to be published in November 2018 by Firefly Southern Fiction. Claire is represented by Julie Gwinn, of The Seymour Literary Agency, and can be found on WordPress, Twitter (cfullerton3) Goodreads, Instagram ( cffullerton) as well as the website under her name.
Giveaway:
Mourning Dove Giveaway: Signed copy of Mourning Dove

Schedule:
Sep. 16th:
Sep. 17th:
Sep. 18th:
Sep. 19th:
Sep. 20th:
Sep. 21st:
Sep. 22nd: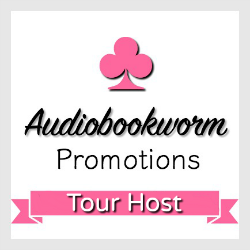 ➜Sign up as a host here
| | |
| --- | --- |
| Story (Plot) | |
| Narration | |
| Overall: | |
My name is Elena. Since I was a little child I loved science fiction and fantasy, and I can't resist a good novel. In 2015, while wait I started to listen to audiobooks and I discovered the pleasure in being able to read while doing my daily tasks, so there's always an audiobook playing on my phone. If you see me with my Bluetooth headphones on, please be gentle, I get easily startled.
I live with my boyfriend, which I met during my six-year stay in Belgium, four cockatiels, eight lovebirds, and a hamster in Madrid, Spain; and I like to spend my free time knitting and sewing while listening to audiobooks.